Explorer outdoor wagon
The Rambler Explorer has been created for multi-day hiking tours. Here we show you what a wagon makes a "Rambler Explorer". The Explorer as an outdoor wagon.
Pull bar
Long and with quick release clamps easily in length adjustable pull bar. An adjustable strap with fix lock keeps the pull bar up to be able to easily take the pull bar and makes the hight of the handgrips adjustable to your body length.
Wheels
Large diameter, wide wheels for heavy and uneven terrain. The large wheeldiameter makes pulling the wagon more easy. With push button locks for quickly taking the wheels off for folding the wagon.
Light and strong
As light as possible but strong enough. Aluminium frame with fabric and steel axles.
Foldable
To take the wagon with you in car or public transport or when you return from your trip.​​​​​​
Ackermann-steering
Front wheel steering according Ackermann priciple as with cars. The wagon is always stable and can not tip over.
Brakes
Double drum brakes on both front wheels and operating with one brake handle on the pull bar.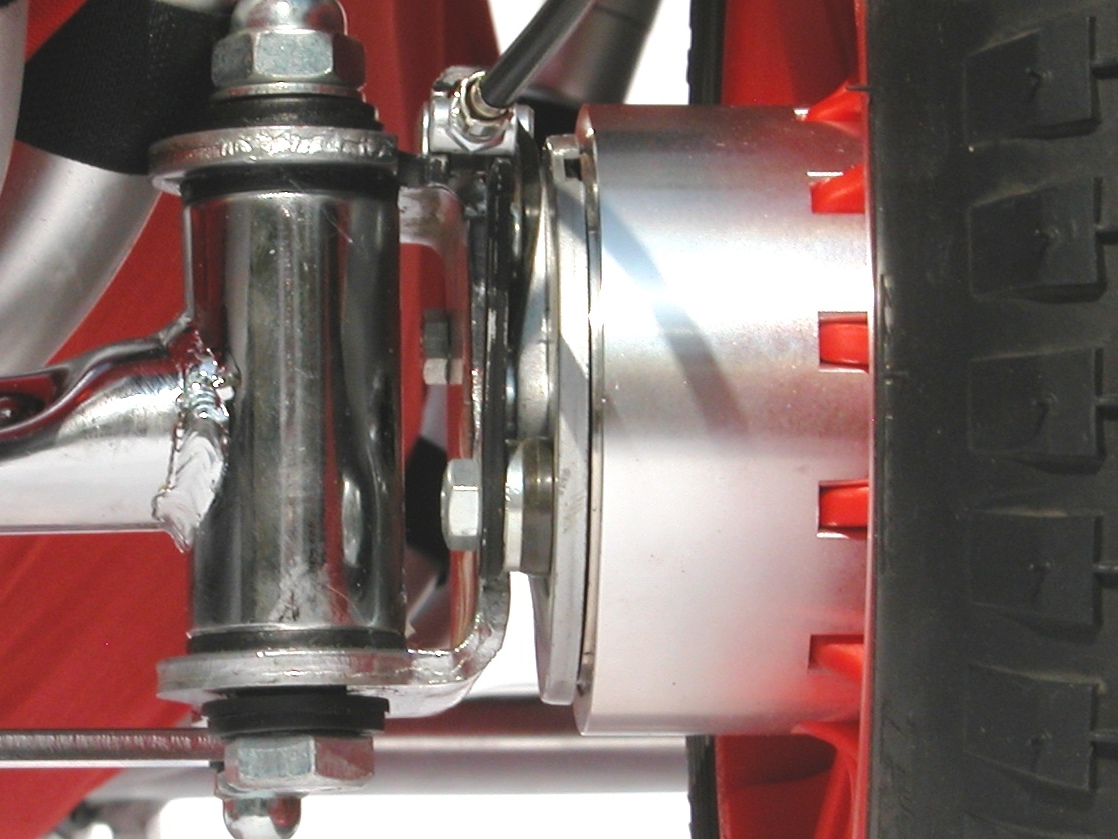 Push bars
To move the wagon easily with two persons.
Bags
For bringing along all your gear.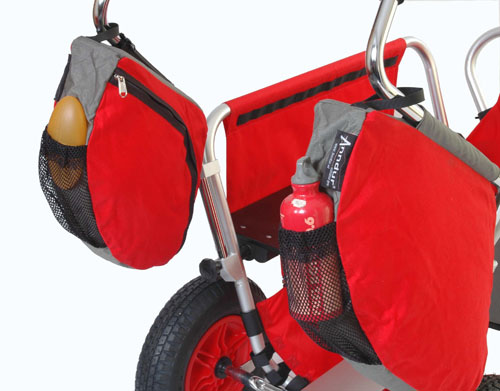 Sand and water trap
Through the openings in the bottom sand and water automatically flow away and the fabric stays clean and dry.